About us
Welcome to Scott Slater Medical for Jobs and Recruitment Worldwide
We are a specialist medical employment agency offering recruitment services to hospitals or healthcare clinics and vacancies to professionals seeking medical jobs in the UK, USA, Canada, Australia and New Zealand, as well as non-English speaking countries in Europe, Africa, Asia and both Central and South America. Jobs in medicine and surgery may include positions for personnel such as doctors, surgeons or research scientists in any discipline and staffing solutions or job vacancies within healthcare organisations can be found worldwide.
View our latest medical job vacancies.
This website can also help you to find information in related products, supplies and services, such as insurance providers and solicitors or lawyers for clinical negligence compensation claims.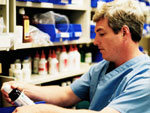 Scott Slater Medical is a global recruitment system designed to provide our institutional medical service clients access to high calibre Medical, Research and Scientific Professionals. Doctors and Medical Scientists will be required to work in both private and nationalised hospitals, institutions and foundations on a world-wide basis.
Our clients are based in both the Northern and Southern Hemispheres. The majority are in the America's, Europe, the Near – Far East and the South East Asia Pacific basin, but we will also be covering all evolving and developing nations.
Featured pages:
Medical jobs in South East Asia for a range of professionals.
Clinical Lead – Diabetic Eye Screening job vacancy in Cambridgeshire, Suffolk, Norfolk or Essex.
– – – – – – – – – – – –
Featured Vacancies: 
Ombudsman – Consultants "Various specialities required" UK
Our client, a leading medical authority, seeks to appoint medical professionals in all specialities. They will be appointed as ombudsmen; the position encompasses all aspects of clinical investigation. We seek medical professionals looking for additional work, specialities to investigate include: Surgery, Obstetrics, Gynaecology, Psychiatry, Medicine, Ear Nose & Throat … and the rest!
We have been retained by a public funded hospital based in Central London who is seeking the following medical professionals:
Dentist 
A skilled Dentist is required for the hospital; work will be both private and public funded. Experience in advanced treatment techniques, including crown work, dentures and implants. Ideally we see an individual with 2 years PQE. There is an additional interest in a newly qualified looking to specialise in elderly patients and dentures.
Consultant – Accident & Emergency £170K+
An experienced A & E consultant is sought by busy casualty department. Very modern resuscitation facilities with up to date ancillary medical equipment. Interest in research advantageous. Shift work and unsocial hours means salary earnings are high. Promotional prospects are quick; the work is pressurised but rewards are astounding.
– – – – – – – – – – – –
Industry information pages: Medical Negligence Solicitors in the UK.
Find an employment solicitor in England, Wales, Scotland or Northern Ireland.
– – – – – – – – – – – –
If you are an establishment that requires recruitment solutions to find qualified, skilled and experienced staff, click for current examples of candidates with a CV registered in our specialist medical professionals CV database that currently seek jobs across the globe.
Scott Slater Medical operates like a Head-Hunting agency, with an Executive Medical Search Team of knowledgeable recruitment professionals around the globe, fluent in English, German, French and Spanish. They have strong skills in business, medicine, sales and medical research, and more than twenty years experience in executive and medical recruitment.
We can offer Consultants, Research, Scientists and Medical Sales Professionals an exceptional variety of challenging opportunities based in the US and Americas, Europe and Arab nations. Most are career openings in Private Medicine. Our permanent and contractual career positions offer excellent guaranteed financial rewards and ways to enhance medical knowledge and future prospects.
Most importantly, Scott Slater Medical offers Doctors and Scientific Research Medical Professionals access to a unique gateway to global careers. Ambitious medical professionals can find high quality work opportunities offering the chance to relocate to another country, nation or continent, which could accelerate and enhance their career and personal development.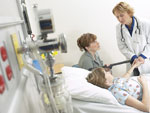 We currently seek Hospital Consultants and Doctors with experience in the following specialist medical disciplines (in alphabetical order): Breast Surgery, Dermatology, Ear, Nose and Throat, General Surgery, GU Medicine, Obstetrics and Gynaecology, Neurology, Neurosurgery, Orthopaedic Surgery, Ophthalmology, Oro- and Maxillo-Facial Surgery, Physicians (Cardiology, Care of the Elderly, Endocrinology, Gastroenterology, Haematology, Nephrology, Oncology, Palliative Care, Rheumatology or Respiratory Medicine), Paediatrics, Plastic Surgery, Psychiatry, Radiology, Urology and Vascular Surgery.
The Medical Professionals we offer our clients have been educated at prominent, prestigious universities and medical schools. They will have worked for medical institutions, foundations and hospitals equipped with cutting-edge facilities. Scott Slater Medical has contacts throughout the medical profession giving our team excellent access and allowing us to help enhance your institution offering state-of-the-art bio-medical engineering, illness diagnosis and consultancy, and surgical procedures of the highest quality.
Information on practitioners of Cosmetic Surgery.